Regular price
$69.99 USD
Sale price
$45.00 USD
Unit price
per
Sale
Sold out
Rune Stones is a deck-building, hand management game by acclaimed designer Rüdiger Dorn. In Rune Stones, every card has a unique number on it. Two cards are always played together, and the higher numbered card is removed from the player's deck. You have to be careful which cards you buy and how you play them to not lose your best cards. Players will use their cards to gather gems, forge them into Artifacts, then combine those into Rune Stones, which grants a special ability for the rest of the game. The more artifacts used in making a Rune Stone, the more points it scores, so players must decide whether it is best to gain abilities early or save to score more points.
On your turn, you may choose from one of three options:
1. Summon Creatures: Take new creature cards from the display by playing the appropriate amount of spell power from cards in your hand.
2. Play Cards: Play two cards from your hand, which will give you resources, new cards, or points. However, every card has a unique number, and the higher numbered card of the two is removed from the game (the other is placed in the player's discard pile).
3. Forge Artifacts: Players spend gems at the 6 different Dwarf forges to make an artifacts. Once they have at least two artifacts of different colors, these may be made into a Rune Stone, which grants a special ability and a significant number of points.
The first player to 65 points triggers the end of the game, and then the player with the most points at the end of the round is the winner.
View full details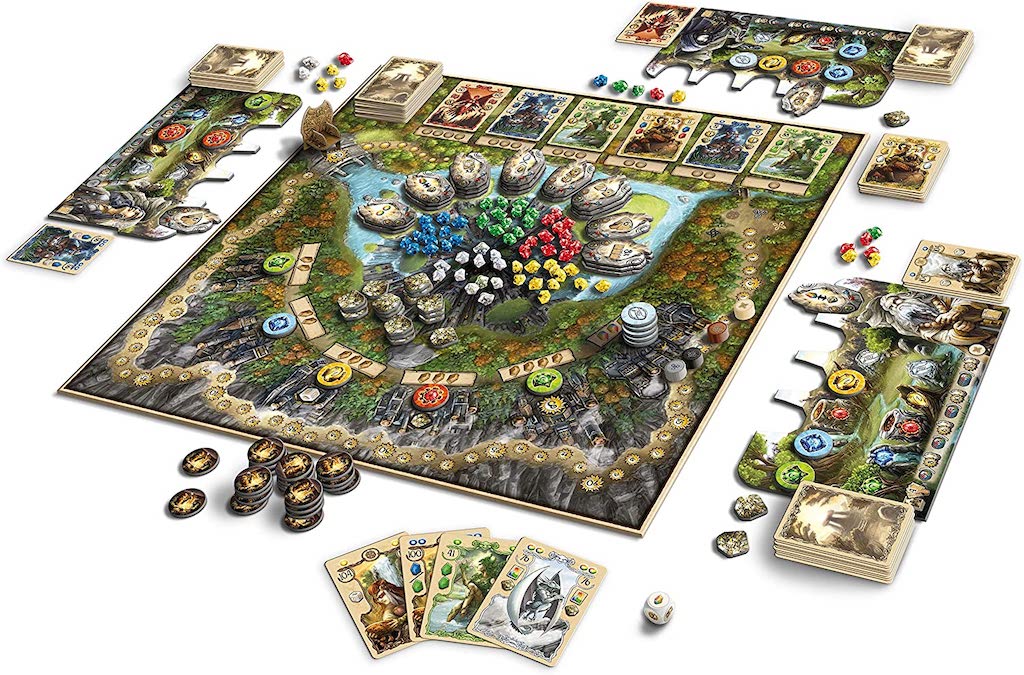 Product Information
Rulebooks

Included Languages:

Digital Only Rulebooks:

Download rulebooks here
Shipping

All orders ship from our partner warehouse in the US. Please be aware that since we do not operate this warehouse ourselves, all order times are best estimates only, and not guarantees. Normal shipping time is 1-3 business days, except for items marked as a pre-order, which will ship when the item becomes available.

Queenie sometimes ship from a separate location. Please expect up to 10 business days for orders with only Queenies.

USA:

$4.99-7.99 based on weight
Free Shipping at $70

Canada: (Taxes may apply and are paid by customer)

$12.99-19.99 based on weight
Free shipping at $150

Japan/South Korea/New Zealand/Australia

Calculated based on shipping weight

All other regions, including EU and UK, are not supported